Design 103: Designing for e-Learning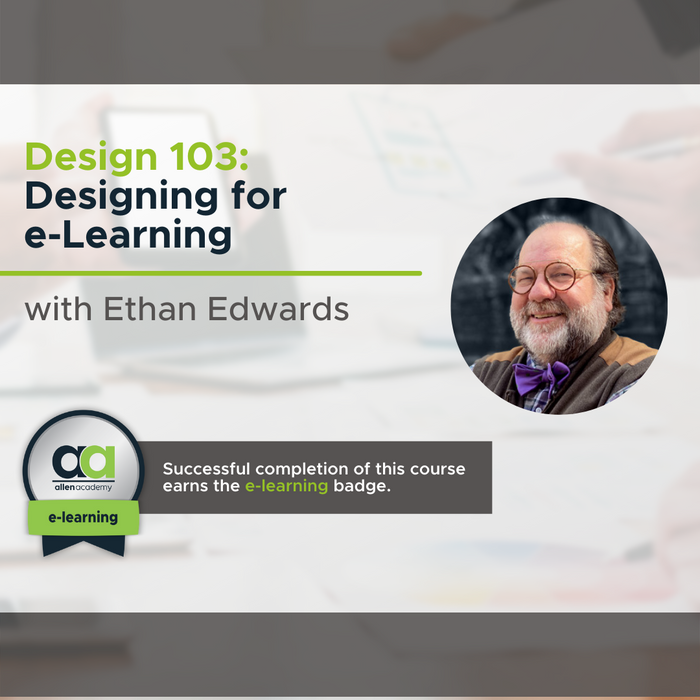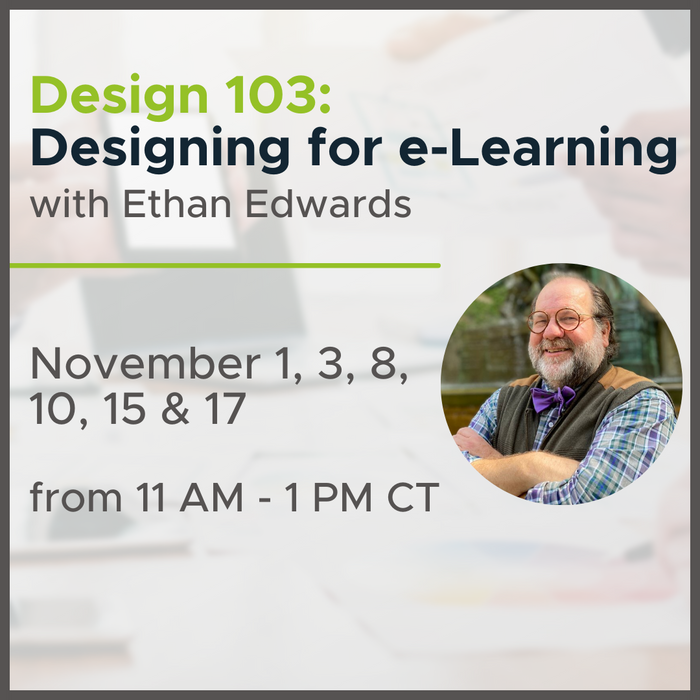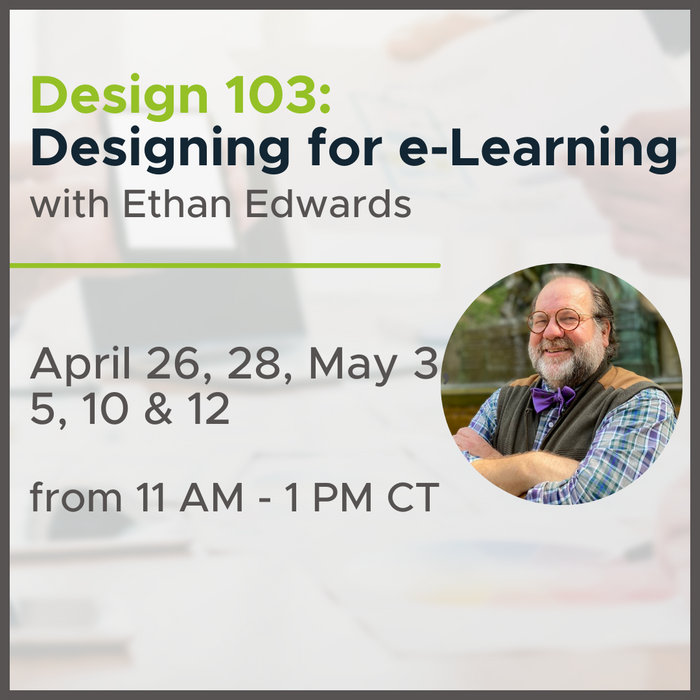 Early Bird Pricing for November 2022 Start Date: 

November 9, 2021 - September 11:  $796.00 (Save 20%)
September 12 - October 9:  $845.75 (Save 15%)
October 10 - October 23:  $895.50 (Save 10%)
Learn how to convert a real business learning need into a powerful learning solution.
This course presents core instructional design ideas, tailored specifically for creating interactive instruction. Topics will include effective analysis techniques to identify measurable performance outcomes, writing for interactivity, and organizational tools.
You'll learn and apply known design strategies for transfer of skills, including spaced practice, selection of appropriate examples and non-examples, procedural learning, problem-solving, and designing for attitude objectives. 
In this course you will:
Select and employ design strategies for transfer of skills that will lead to real organizational impact
Study and practice writing for interactive learning experiences
Explore effective techniques for working with SMEs
Receive guided practice material
Participate in peer networking support
Prerequisites: We recommend taking Design 101 before enrolling in this course
Experience level: Any
Format: Virtual instructor-led (webinar series)
Duration: 12 hours total (6 x 2-hour instructor-led sessions)
Upcoming Course Dates: 
2022:  November 1, 3, 8, 10, 15 & 17 from 11am-1pm CT

Instructor: Ethan Edwards
Digital Credentials: 
The Allen Academy uses the power of Acclaim for your benefit and provides you with widely recognized digital credentials to represent your skills. Those who successfully complete this course will earn the e-Learning badge.
Technical requirements:  Online instructor-led sessions are conducted via webinar on the Zoom platform. (View Zoom's system requirements here.) You will need a good enough internet connection to view your instructor's shared screen and to access examples of online interactivity.