Sketching & Prototyping for e-Learning Development Workshop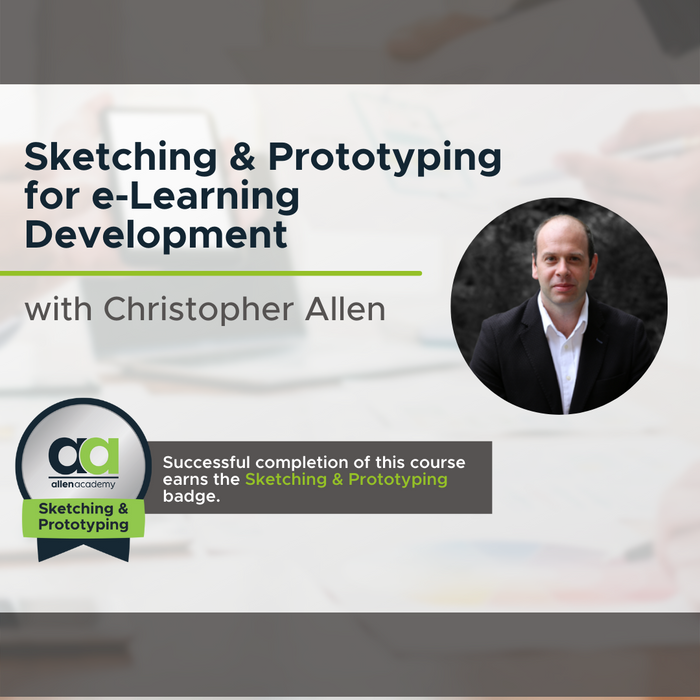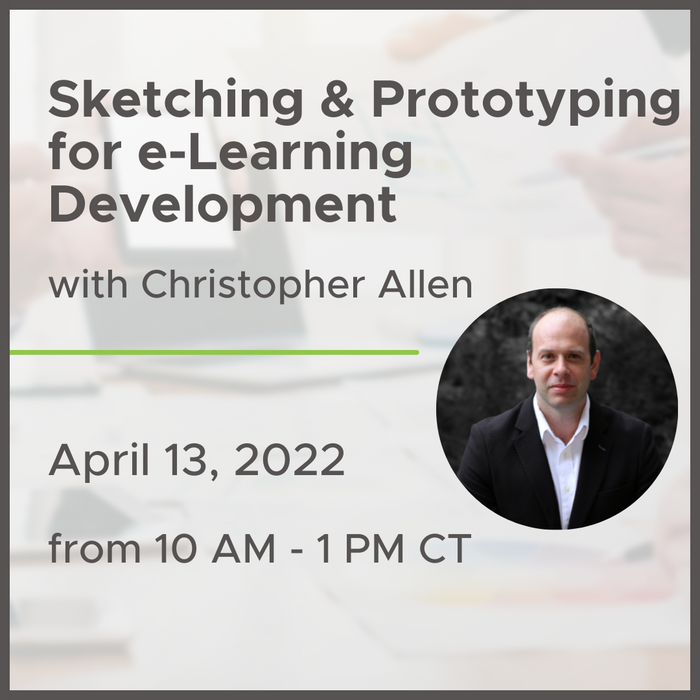 When you're designing an e-learning experience, it's easy to become overwhelmed by the volume of possibilities for what you can create, especially if you don't feel that visual design is a strength. But a humble sketch on a whiteboard with a red marker can still be transformed into a Meaningful, Memorable, and Motivational interaction. At its heart, e-learning is a visual medium, so starting with sketching will result in an entirely different outcome.

In this workshop, you'll discover the power of iterative design through sketching and prototyping e-learning experiences that help save time and money. The time-consuming process of designing learning experiences to be developed typically requires input and considerations from multiple people. This workshop shows how to reach effective creative designs, consensus, and common expectations quickly and efficiently through sketching and prototyping. Participants will practice sketching learning experiences within a segment of an agile process to collaborate, design, and communicate with team members.
In this workshop, you'll learn:
New ways to come up with interactions that your stakeholders will approve of and learners will enjoy
How to find new ways to teach to target behaviors and performance outcomes
How to collaborate more effectively with stakeholders and SMEs
How to iterate design starting from the concept
Prerequisites: None
Experience level: Any

Format: Virtual instructor-led workshop

Duration: 3 hours total

Upcoming Course Dates: 
2022:  April 13 from 10am-1pm CT
Instructor:  Christopher Allen
Digital Credentials: 
The Allen Academy uses the power of Acclaim for your benefit and provides you with widely recognized digital credentials to represent your skills. Those who successfully complete this course will earn the Sketching & Prototyping badge.
Course Materials: Students will receive a complimentary Allen Interactions sketching kit for this course. Please note this is only available to registrants within the United States.
Technical requirements:  Online instructor-led sessions are conducted via webinar on the Zoom platform. (View Zoom's system requirements here.) You will need a good enough internet connection to view your instructor's shared screen and to access examples of online interactivity.