Revolutionize Learning & Development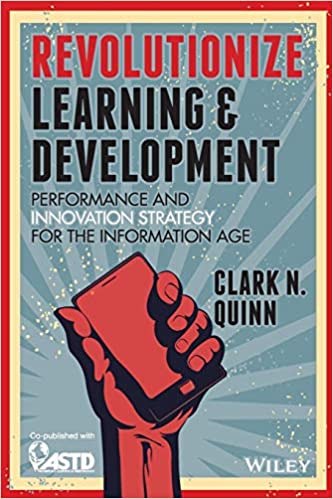 Revolutionize Learning & Development: Performance and Innovation Strategy for the Information Age
Transform learning and development practices to make your programs relevant and meaningful
Existing training and development practices need a major overhaul. Learning and development practitioners and managers must increasingly face the fact that old methods are no longer relevant in today's tech-savvy world and, in many cases, they simply don't work. In Revolutionize Learning and Development, you'll get a straightforward look at how people really learn and get introduced to practical steps for rethinking, redesigning, and reestablishing learning delivery. This book shows you how to take advantage of new understandings and new technologies so you can make a meaningful impact on your organization.
In four sections, the book lays out crucial background knowledge, conceptual frameworks, and practical steps for transforming learning and development so that it has the greatest return for businesses. Managers, practitioners, and executives will benefit from the illustrations, vignettes, and sidebars that highlight the author's advice and expertise.
Learn to avoid the pitfalls of outdated and irrelevant learning solutions, including those that ignore the importance of clear objectives, proper execution, and thorough evaluation
Discover the practical steps for implementing the best and most effective strategies for making the most of training programs
Benefit from a thorough examination of what happens when managers and practitioners make major changes in strategy, leadership, and technology
Get familiar with the roles of research-based frameworks, performance support, and informal learning
Don't let learning and development myths derail you. Find out how to breathe new life into your programs with practical guidance designed to inspire today's best learning technology solutions.